19 août 2016
5
19
/

08
/

août
/

2016
06:54
Une tenue proposée par la créatrice Tina Givens, le modèle Phoebe, un pantalon droit et mais assez large en bas, et une tunique à deux niveaux. j'ai dû faire avec les tissus que j'ai pu trouver au magasin du coin, pas ceux que je voulais, forcément, mais le résultat n'est pas trop mal.
Here's a new outfit after the "Phoebe" pattern proposed by Tina Givens, made up of rather straight pants and a double-layer tunic. Of course I couldn't find the fabric I specifically wanted for these garments, so I had to do with what was available at my local fabric shop, yet the outcome is quite satisfying.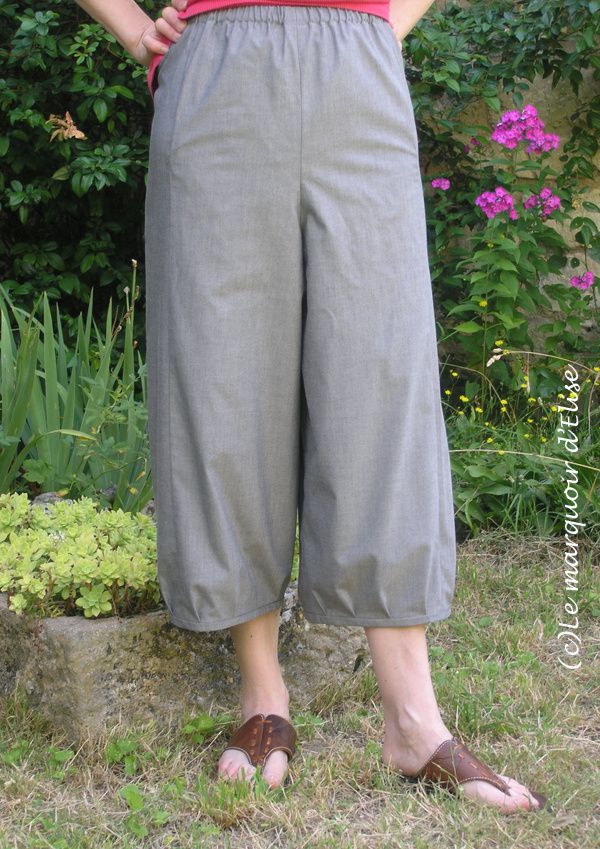 Le pantalon est en coton gris, avec un tout petit peu d'élasthanne, le tissu est souple et a un joli tomber.
Grey cotton fabric + a hint of elastan for the pants. The fabric is both soft and nicely hanging.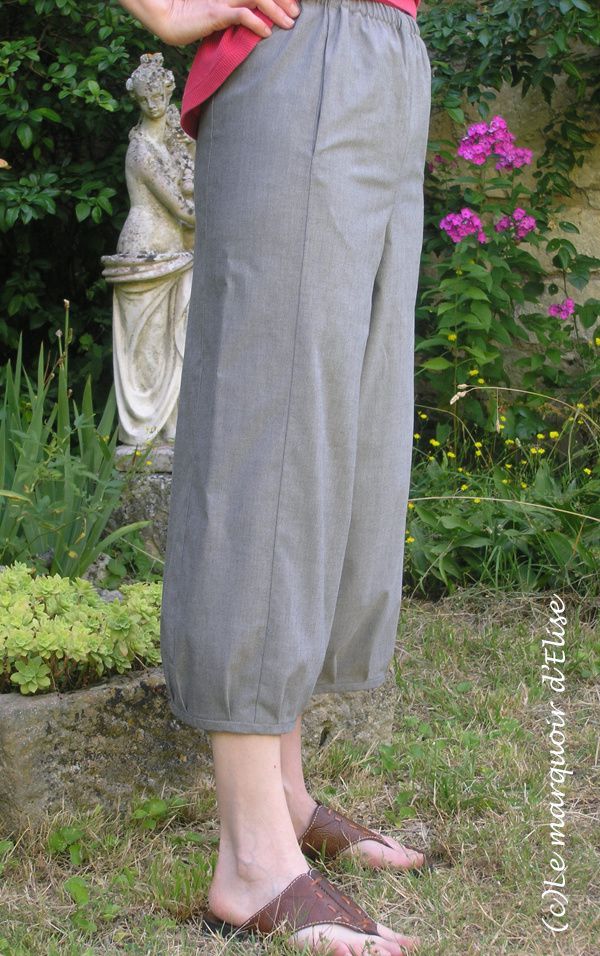 Des petits plis pour resserrer le bas de la jambe. J'ai juste fait une petite modif dans la hauteur du pantalon pour cet exemplaire-là.
Small pleats help narrowing the bottom of the legs. I slightly modified the height of the pants for a better fitting.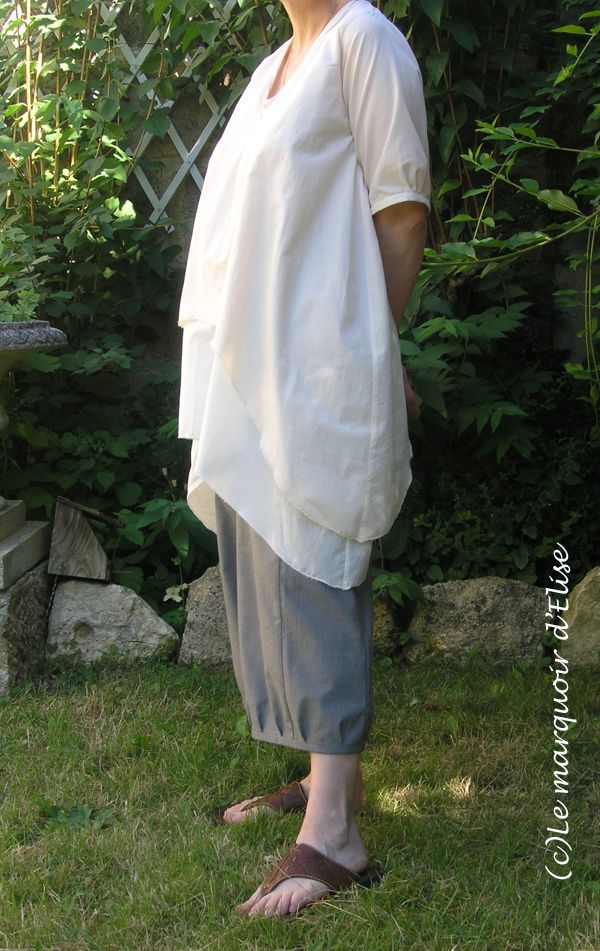 Et la tunique, en voile de coton, deux couleurs un peu différentes (pas eu trop le choix des couleurs non plus !)
The tunic is made of cotton veil, two slightly different colors (didn't have much choice for the colors either...)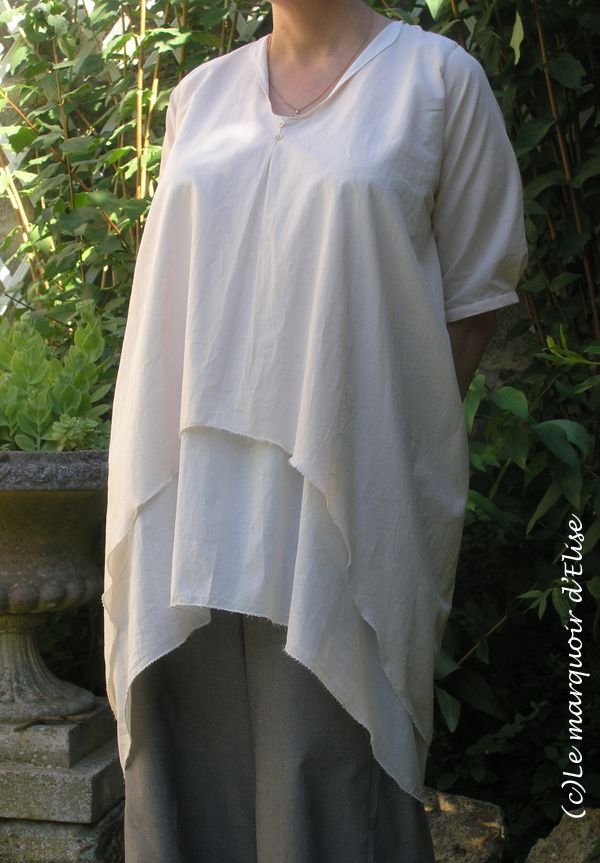 A très vite pour la suite !
More sewing coming soon, so stay tuned!