29 juillet 2017
6
29
/

07
/

juillet
/

2017
16:09
Bonjour bonjour ! Pas très présente sur le blog en ce moment, mais ce n'est pas comme si j'étais restée sans rien faire ! En fait j'ai plein de choses à vous montrer, il faut juste que je me colle à faire les articles... Donc aujourd'hui : tricot, chaussettes.
Hi everyone! My not being very present on the blog does not mean that have I have been lazy in the meantime. On the reverse, I've been quite productive and there's plenty to show. First thing first, let's begin with some knitting. Namely, socks,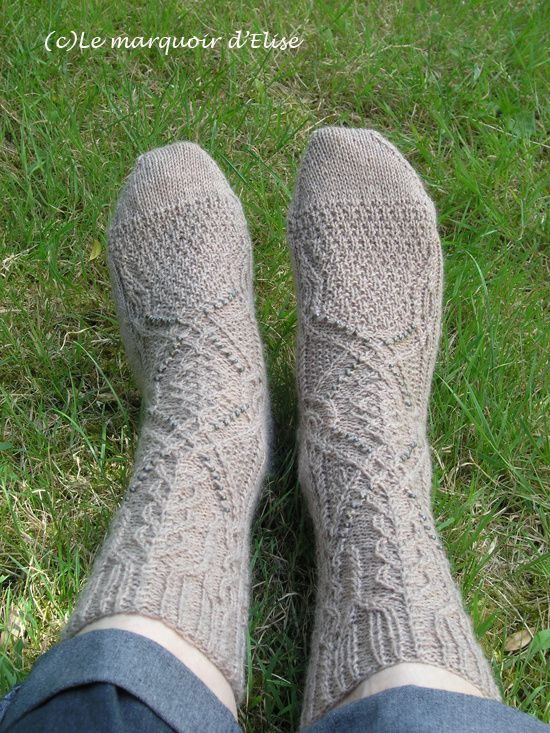 Modèle/pattern Neverland and Oz, de/by Heidy Nick,sur/on Ravelry
Laine/yarn Balade, de/by Cheval Blanc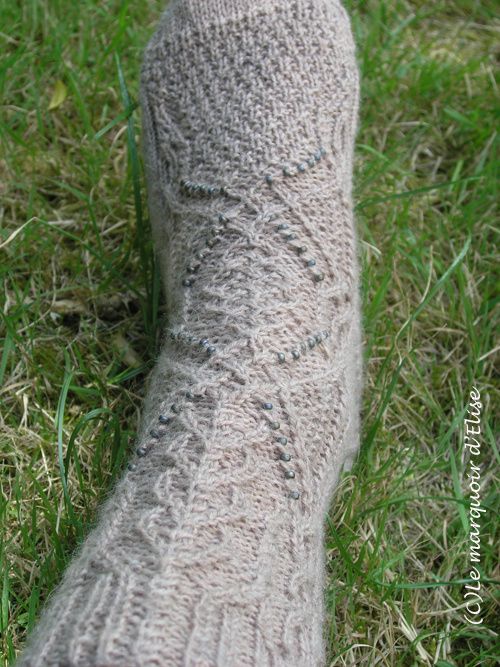 Avec des tites perles de rocaille dedans, même !
With tiny seed beads to jazz up the whole thing!
Et donc là, j'ai terminé une paire, je ne pouvais donc rester sans rien faire... enfin, sans commencer une nouvelle paire de chaussettes, entendons-nous bien... C'est chose faite, j'attaque le KAL proposé par Spirou Bobine !
Oh my! With that new pair just off the needles, what was I going to do with my life then? Dinna fash, dear reader, the sock KAL organized by Spirou Bobine is just about to begin... Saved!
A très vite !