17 août 2016
3
17
/

08
/

août
/

2016
07:14
Cadeaux d'anniversaire, cadeaux de visite, voire cadeaux de Noël, je suis bien en retard pour remercier via le blog toutes les copines qui m'ont beaucoup gâtée !
Be they birthday presents, gifts made on the occasion of a visit, or even Christmas present, I'm awfully late to officially thank via this blog all my friends who have been so generous.
Merci à Marie-Libellule ! Cette jolie carte accompagnait la grille du premier marquoir d'Augustine, c'est le second marquoir de cette petite fille que j'ai brodé récemment !
Many thanks to Marie-Libellule! a lovely card and the chart from Augustine's first sampler. The reproduction of her second sampler is visible here.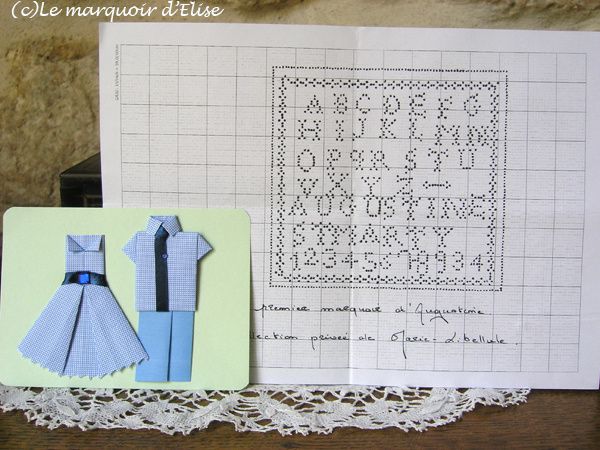 Merci à Maylis ! Des mitaines trop belles pour l'automne et des bons gâteaux en perspective pour les copines en visite (j'ai compris le message subliminal, Maylis !)
Many thanks to Maylis! Lovely fingerless mittens for next Autumn, and a yummy recipe book for making cupcakes for visiting friends (I think I got the message right, Maylis!)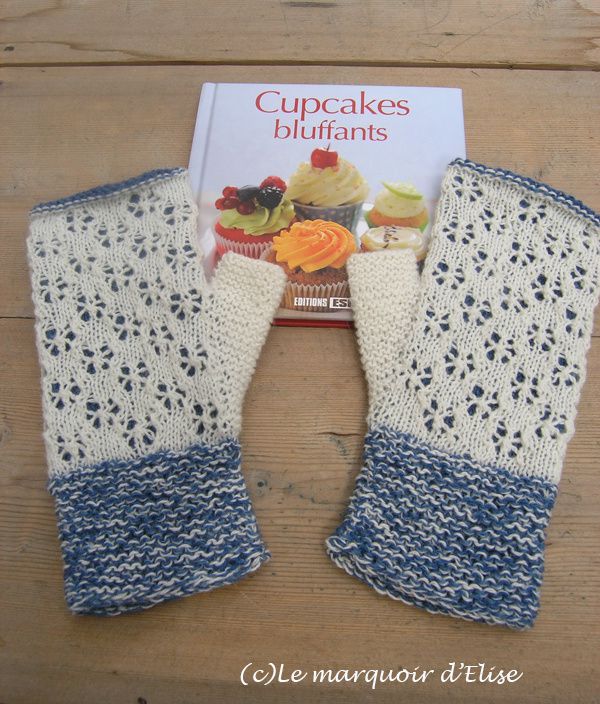 Merci à Rose-Line ! Un gri-gri tricot couture pour accrocher à mon sac (et proclamer à la face du monde que les travaux d'aiguilles, moi, j'aime ça, ah ah ah !)
Many thanks to Rose-Line! A "i love knitting and sewing" statement for my handbag!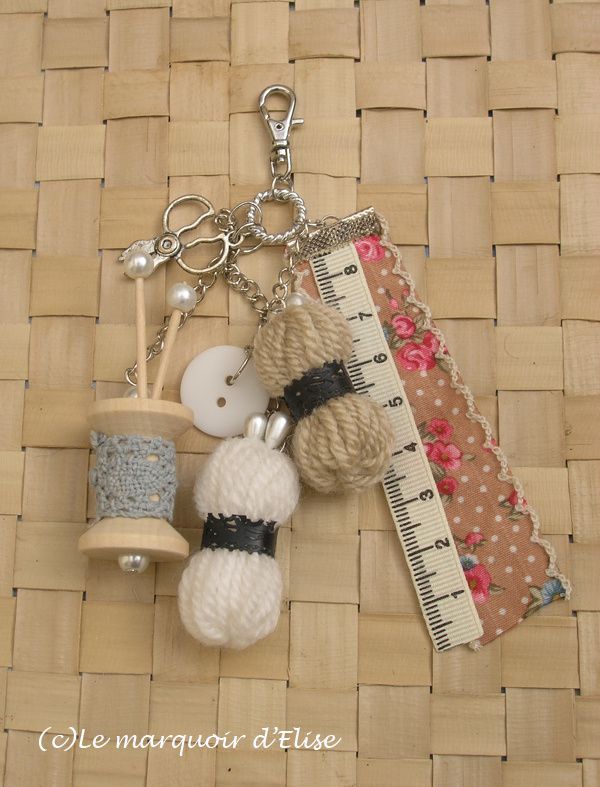 Merci à Isa ! A l'occasion d'une visite chez elle Isa, m'a bien gâtée, voyez un peu ! (je n'étais pas venue les mains vides non plus, mais vous verrez ça une prochaine fois !)
Many thanks Isa! I visited Isa recently and came back home with a loadfull of gifts! In a coming post I'll show you what I brought her...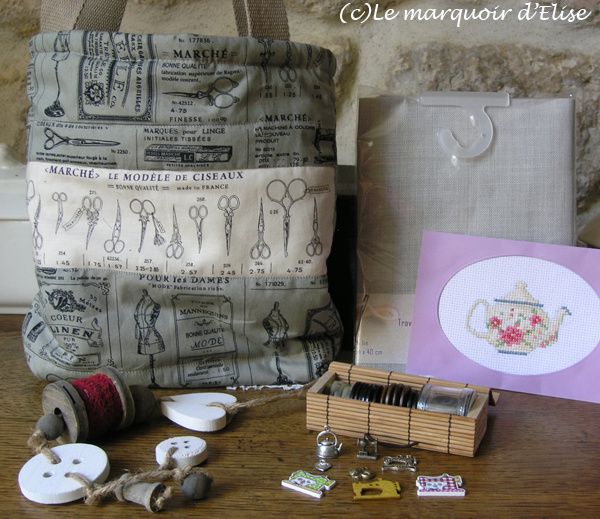 Un détail de l'ouverture du sac. J'adore ce tissu !
A close-up on the lunchbag opening. I love this fabric!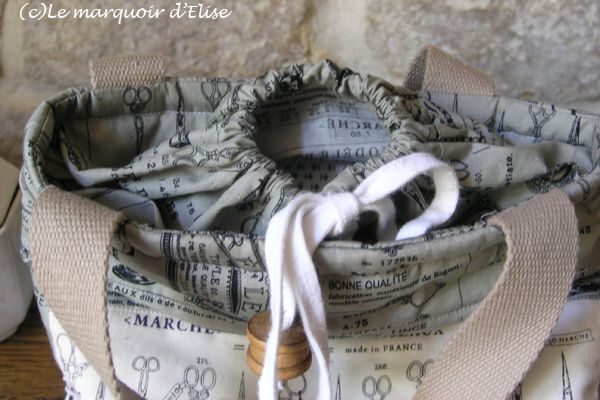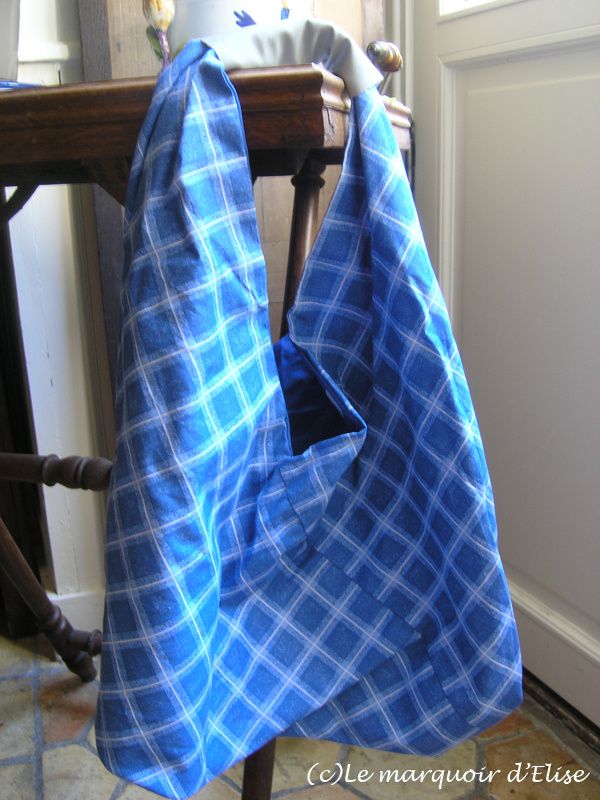 Un toujours de la part de Véro, un mug rug tricoté rien que pour moi !
From Véro again, a knit mug rug for my own private use, ah!
Belle journée et à très vite !
Have a nice day, people!